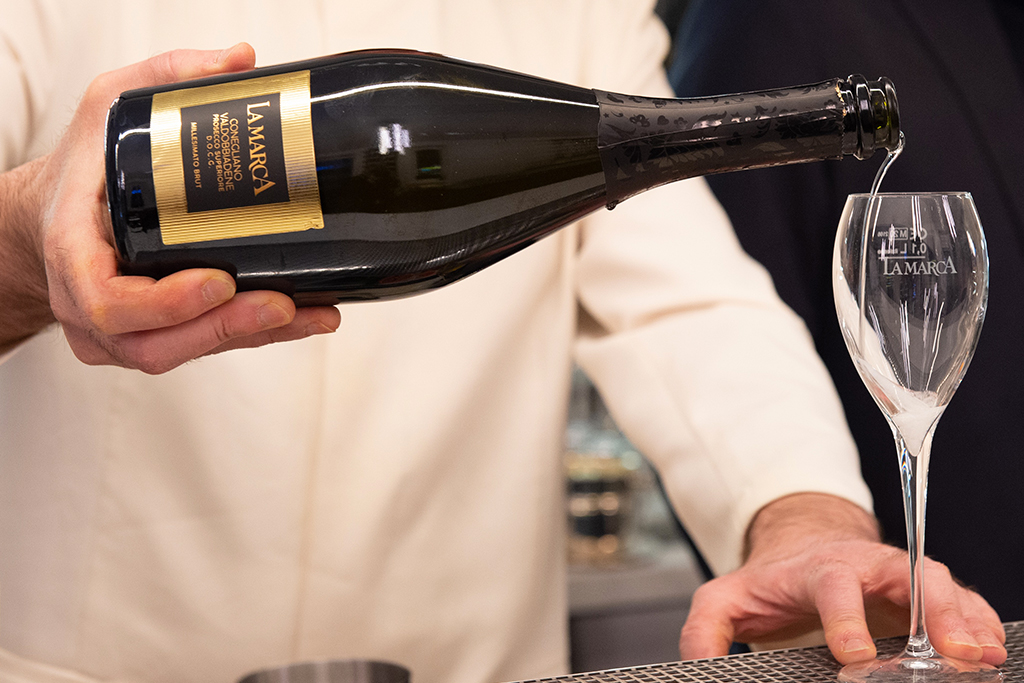 One for its Prosecco D.O.C. Treviso Extra Dry Collezione Bouquet, and another for its Conegliano Valdobbiadene Prosecco Superiore D.O.C.G. Millesimato Brut Collezione Novecento.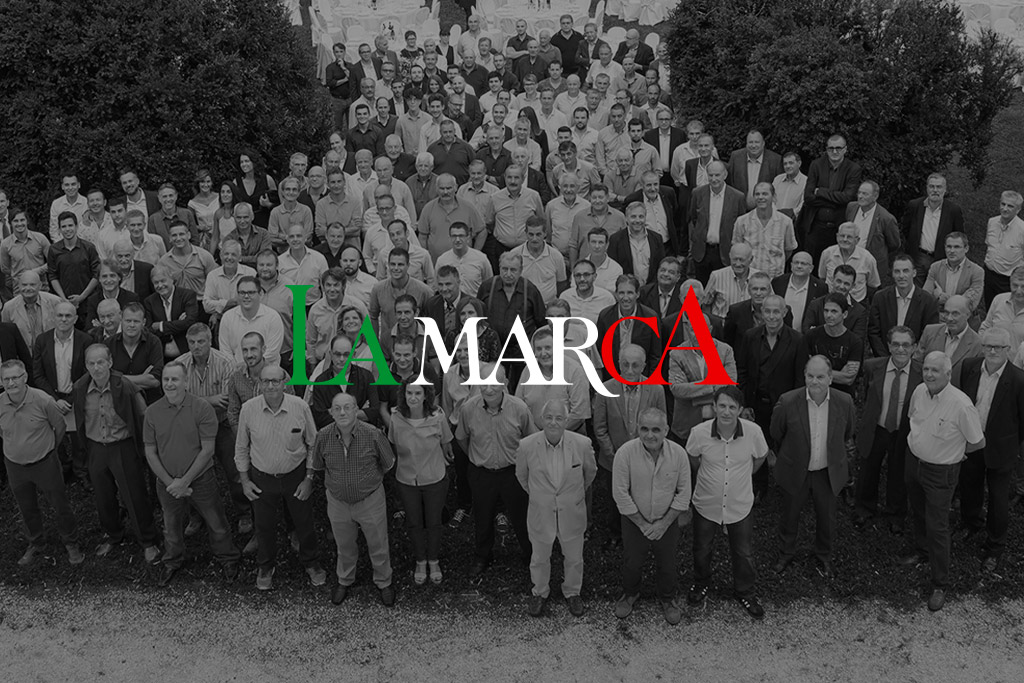 La Marca donates fifty thousand euros to Veneto health care.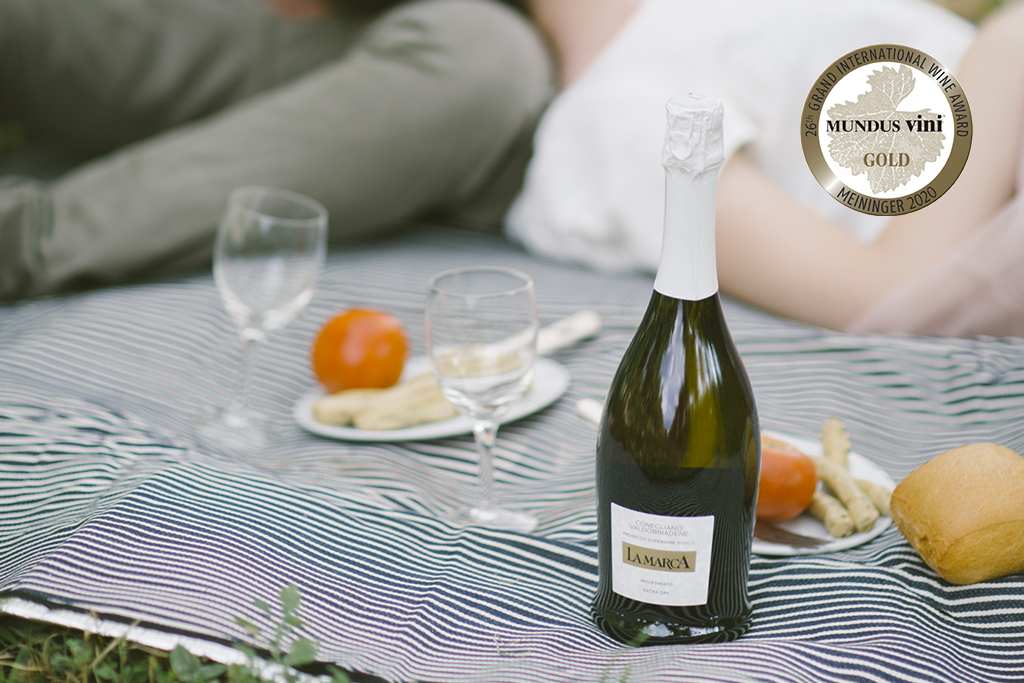 Prosecco Millesimato DOCG wins gold at Mundus Vini.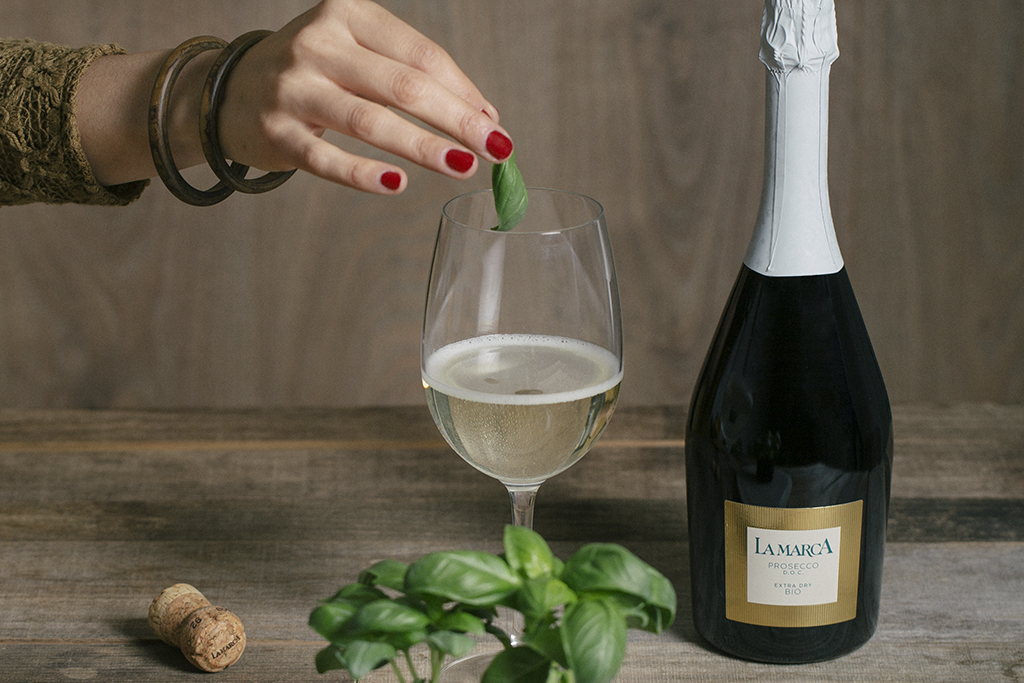 Prosecco La Marca is becoming increasingly sustainable as it looks to the future.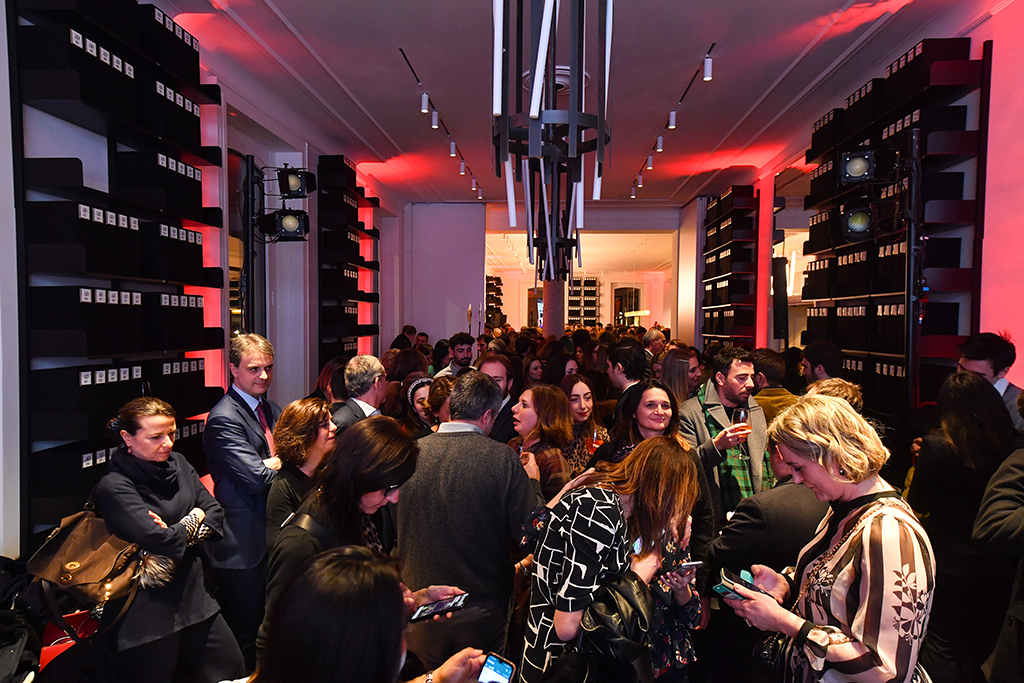 La Marca wines and prosecco were served at the 13 February inauguration of Frame, Condé Nast Italy's first experience store.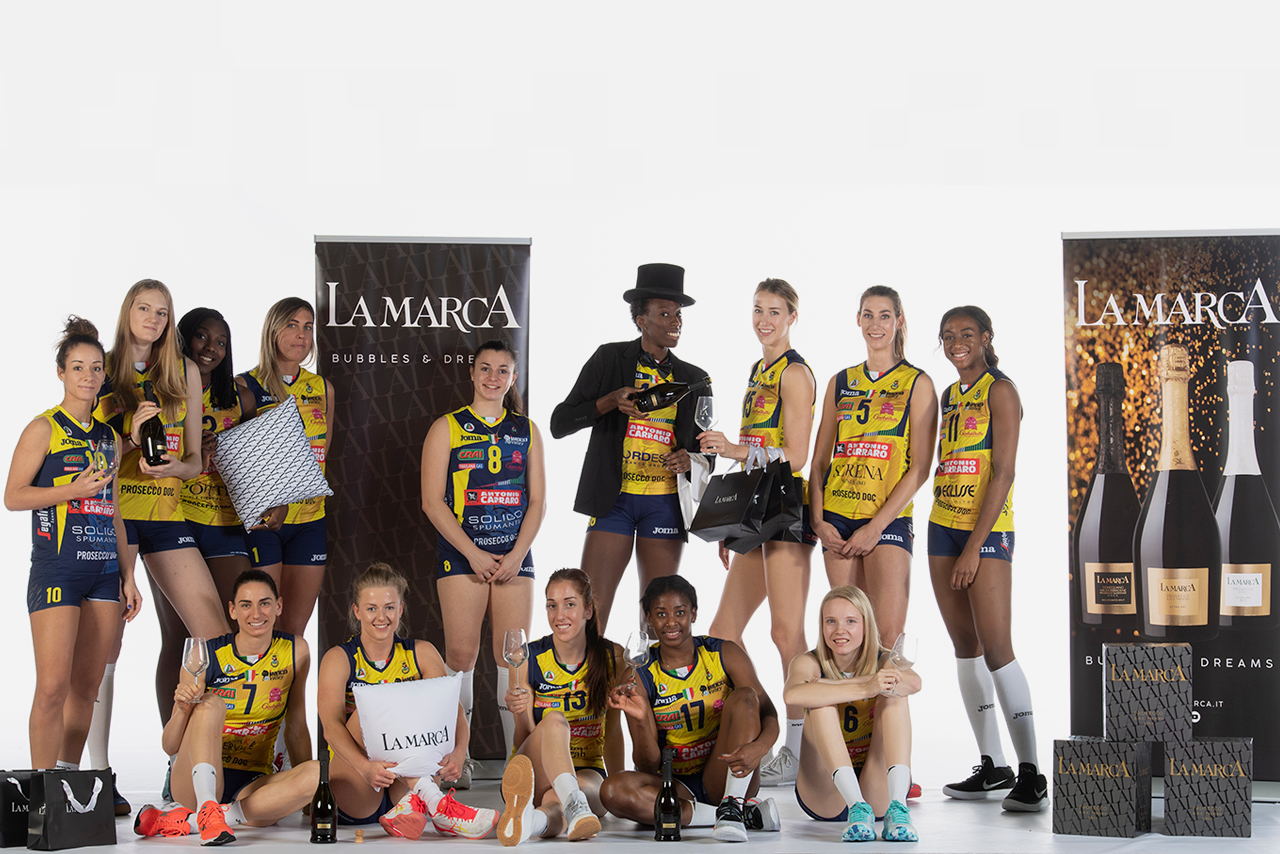 Once again La Marca is the proud sponsor of Imoco Volley for the 2019-2020 season! Go Pantere! #EmozioniDOC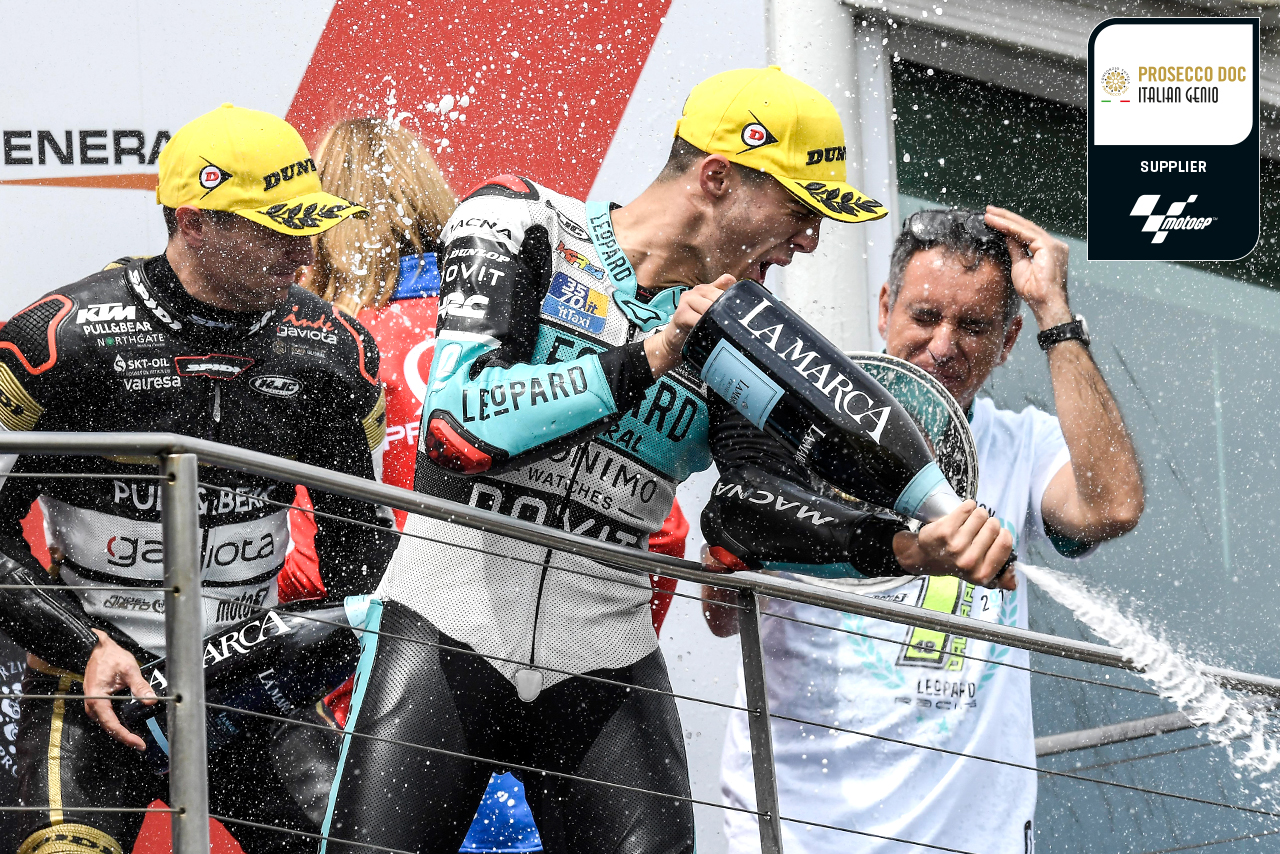 We too were on Australia's Phillip Island Sunday 27th October with La Marca Prosecco and Prosecco DOC, celebrating with the champions of MotoGP!!!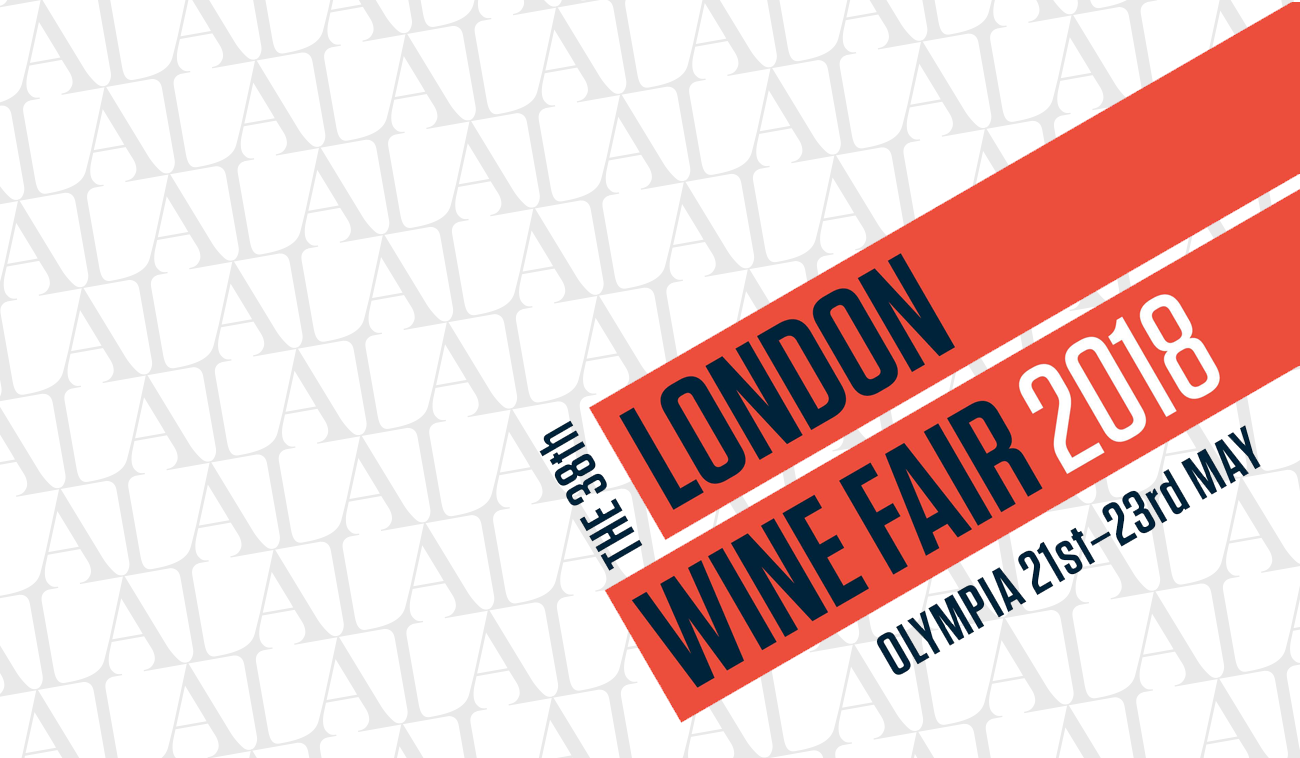 From 20 to 22 May 2019 we will be present at the London Wine Fair at the Prosecco Doc Consortium stand.