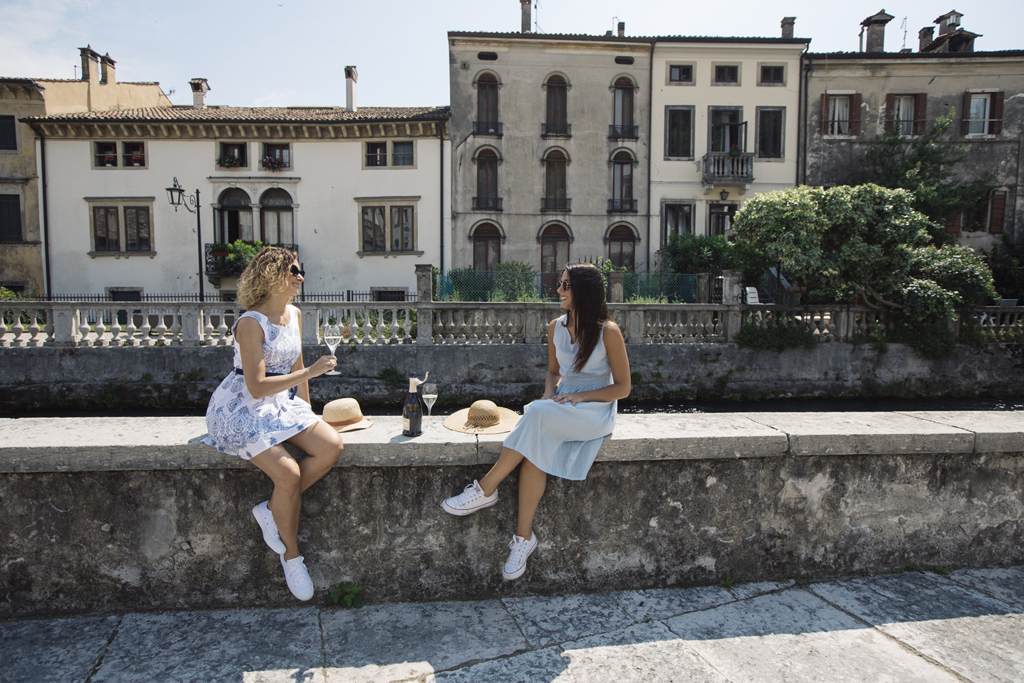 Now you can take the "Grand Tour" on a Vespa!
Drawing inspiration from the famous eighteenth-century trips, La Marca has launched an Instagram campaign dedicated to showcasing the Treviso area, amid bubbles and magnificent frescoed villas
In this historical moment in which we tend to isolate ourselves, La Marca wanted to send a constructive message to reinforce our identity and keep the healthy attitude of discovering and interacting alive. An itinerary to be experienced on two wheels on social media showing the world the most picturesque places in the famous "Garden of Venice" such as the stunning Veneto-region villas dotting the landscape entwined with vineyards and cultivated fields.
Prosecco as ambassador of a territory
"For La Marca, the bond with the territory and the people living there is a fundamental aspect. – claims President Valerio Cescon – We wanted to show that wine here is the expression of a culture dedicated to the land and beauty which has ancient origins".
Thanks to Prosecco, today one of the world's most popular and well-known Italian wines, consumers now have the opportunity of discovering the beautiful territory where it is produced.
Our outstanding guides on this trip to the lands of the Serenissima will be precisely the people who make up the La Marca team, whom we will get to know better, also through their stories and passions.
Follow on Instagram @lamarcawines and #LaMarcaGrandTour