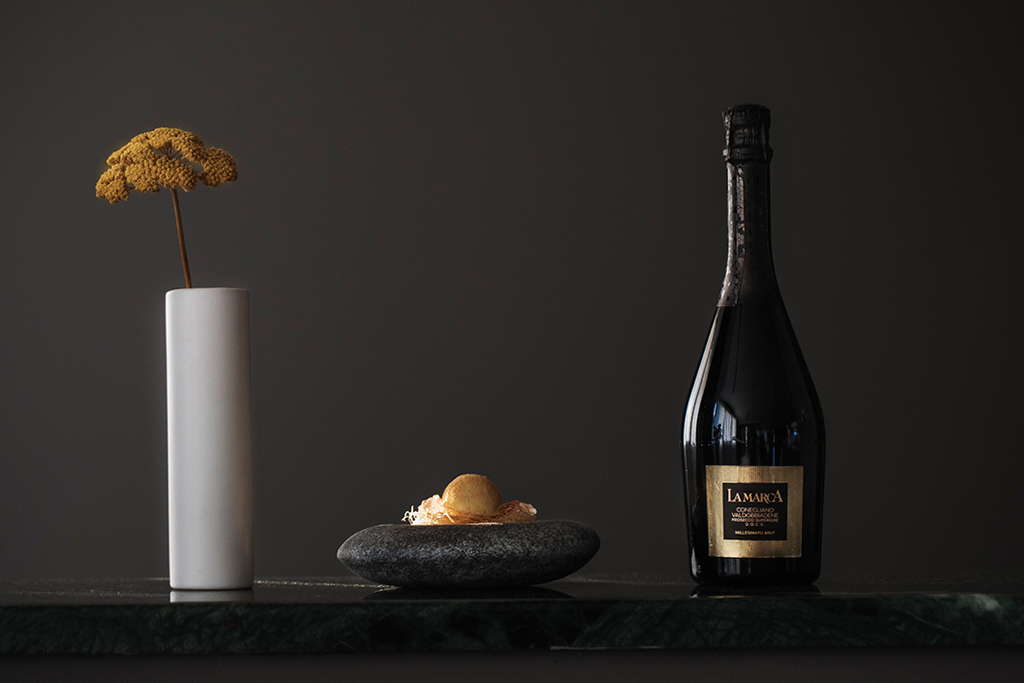 In search of the #secretingredient with La Marca
La Marca has launched a new campaign on social media entitled "the secret ingredient", inviting chefs to talk about their recipes paired with wine.
A chef always has a secret ingredient hidden in his or her dishes, but we are not necessarily talking about a substance. Sometimes it is a recollection, an image, a fragrance… a fragment of the soul that they always put in their creations, making them unique.
The Covid lockdown has put restaurants in a difficult situation, which is why we considered it a priority to highlight this type of content to increase visibility and support the sector.
The first restaurant we involved in the project was the Noïr in Ponzano Veneto (TV). At the helm there are two young chefs, Rocco Santon and Nicola Cavallin, who, after various experiences also on an international level, have created a new gourmet concept focused on an intriguing interplay of harmony and contrasts. Rocco won the prestigious "Northern Italy's Rising Chef" award in 2019.
You are invited to follow @lamarcawines on Instagram to discover the #secretingredient!