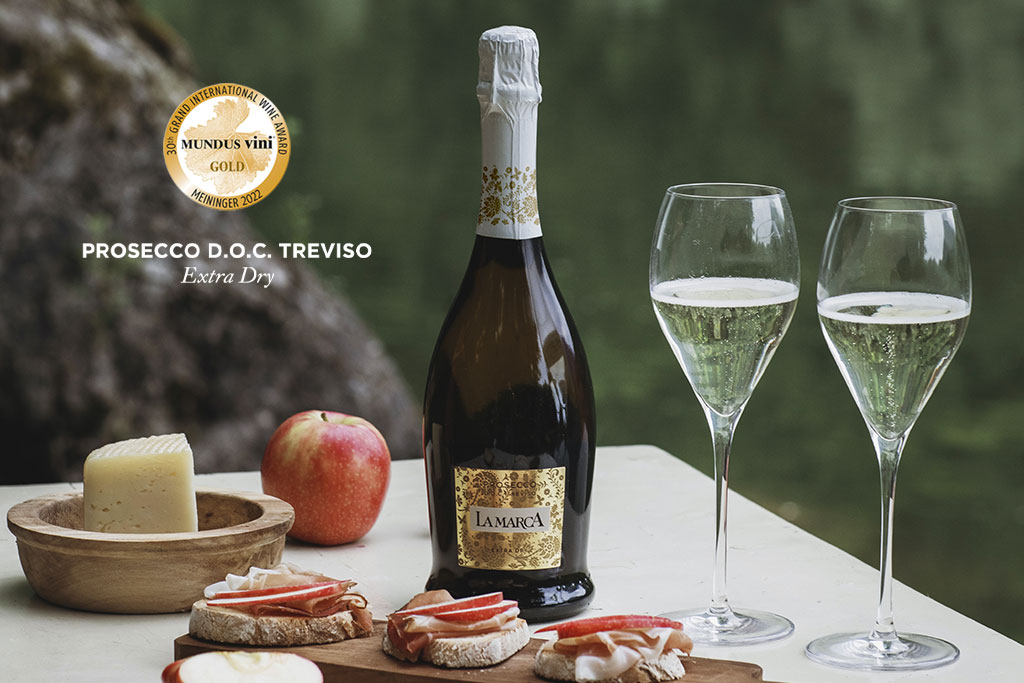 La Marca Prosecco DOC Treviso Extra Dry wins the Gold Medal at Mundus Vini 2022
Prosecco DOC Treviso Extra Dry Bouquet Collection has once again confirmed its excellence in 2022 by winning the Gold Medal at the spring tasting of the 30th MUNDUS VINI International Wine Awards. This achievement vouches for the company's commitment to the constant and continuous search for product quality to promote the value of our territory.
Prosecco DOC Treviso Extra Dry is a wine with a lovely pale straw-yellow color, a fine perlage and a bouquet rich in aromas, in particular citrus fruits, white peach, quince, rose and crusty bread. The taste is fresh and appetizing, with a delightful acidity that makes it particularly pleasing as an aperitif and paired with light dishes.