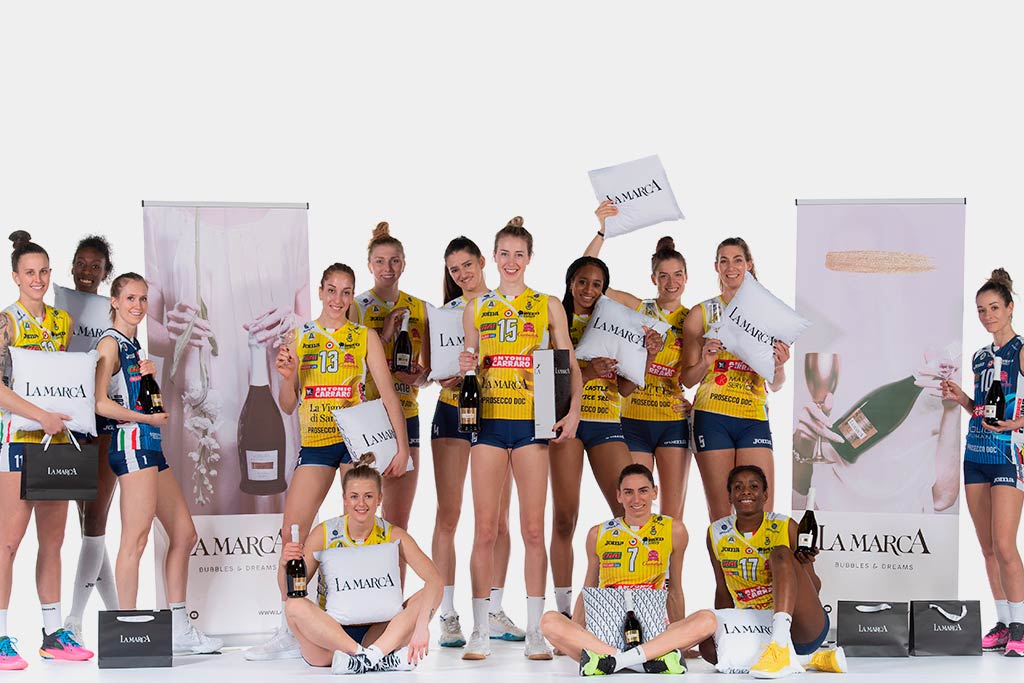 La Marca is once more the Imoco Volley sponsor for the 2020-2021 Season!
"With 50 consecutive victories and the countless international titles won, this partnership makes us prouder than ever", President Valerio Cescon declared.
The Imoco Volley sponsorship reinforces our goal of playing an active role in promoting sports organizations linked to our territory.