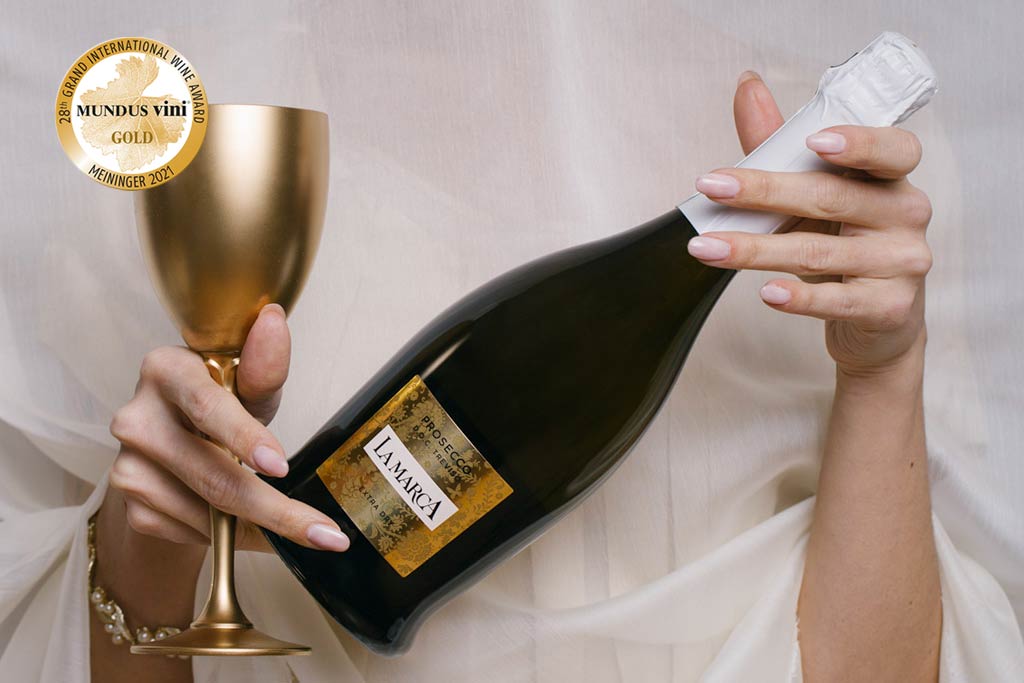 The Gold Medal for La Marca at Mundus Vini Spring Tasting 2021
Our Prosecco DOC Treviso Extra Dry Bouquet Collection has been awarded the Gold Medal at the prestigious Mundus Vini International Competition.
With over 11,000 wines submitted each year, Mundus Vini is considered one of the most important wine competitions in the world. The wines are evaluated on the basis of the international 100-point scheme of the International Organization of Vine and Wine (OIV) by a jury of enologists, winegrowers, specialized dealers, sommeliers and journalists in the field.