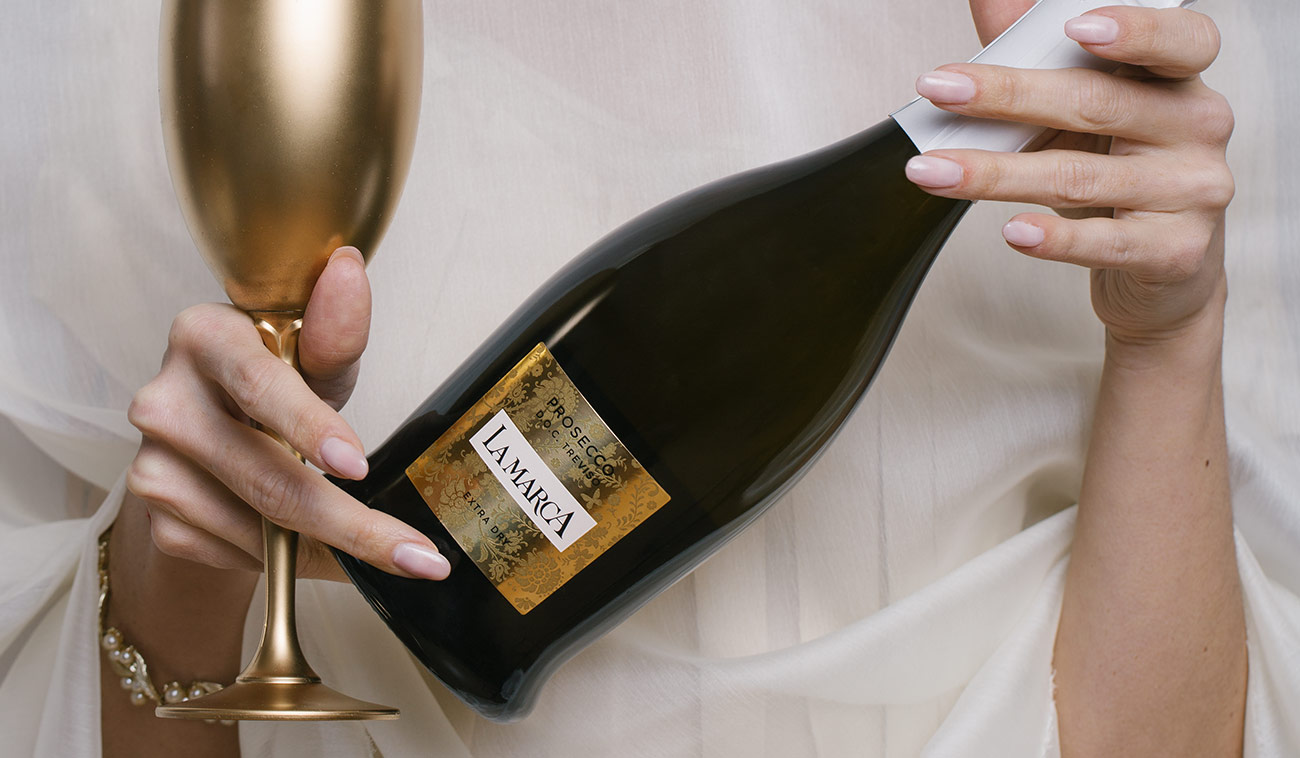 An alluringly harmonious rebranding for La Marca
The Treviso winery presents its new image and premium wine and sparkling wine collections
With its nine associated wineries, almost 5000 winegrowers and 12,896 hectares of vineyards, La Marca is one of the leading winemakers in the Prosecco sector, and global ambassador for the values and traditions of an area rich in unique historical, artistic and landscape treasures: the Province of Treviso.
Its dedication to the pursuit of quality and excellence has led the company to make important organizational and strategic changes, including the technological upgrading of its winemaking and bottling plants and the renewing of their product lines in the premium catering market.
The beauty and harmony of Palladio, as masterfully represented in the ideal of the Veneto countryside villa, are the themes around which the concept of the brand's new image has been developed.
In a game of delicate contrasts, its new still and sparkling wine labels bring together precious gold foils and the softness of natural paper with stylish damask decorations.
The reshaped "La Marca" logo is accompanied by a cherub figure, a symbol of the joy of nature, lightly flying around it like sparkling wine bubbles.
Another brand new creation is a precious line of sparkling wines for large retailers.
The luxurious Treviso DOC extra dry Prosecco, Conegliano Valdobbiadene DOCG Millesimato brut, and Organic Prosecco DOC bring the highest quality and aesthetics to your table… a real feast for the senses!
Don't miss out on the discovering La Marca's new collection at Prowein, Düsseldorf, 17-19 March 2019, Hall 15 / C61, or at Vinitaly, Verona, 7-10 April 2019, Hall 4 Stand D2.