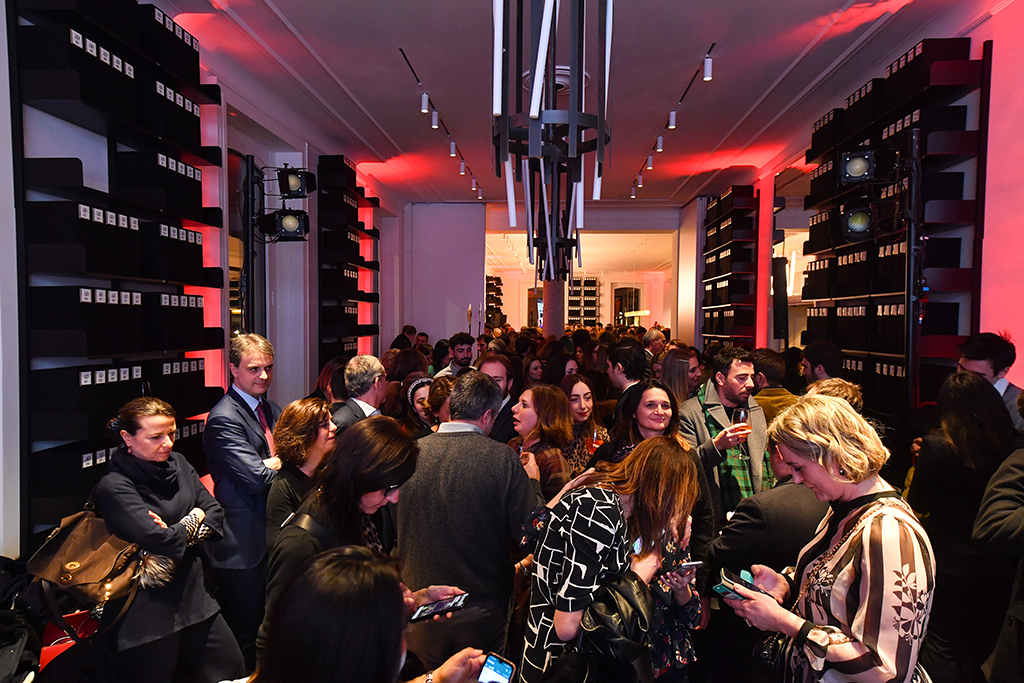 La Marca Prosecco at the inauguration of Frame, the first of Condé Nast Italy's experience stores
La Marca wines and prosecco were served at the 13 February inauguration of Frame, Condé Nast Italy's first experience store, located at the multimedia company's Milan headquarters at 7 Piazzale Cadorna. This space was realised in order to create new ways of interacting between readers, users, followers, editorial offices, and businesses. A meeting place yet, above all, a site of inspiration that fuses shopping with the possibility of living unique situations thanks to cultural encounters, talks, and presentations.
Experiences that the event's guests were able to live out first hand while discovering, through performances and video installations, the DNA of Condé Nast's brands.
Milo Manara – one of the artists who created the cover of Vogue Italia's January issue – met with guests, autographing covers and posters.
Tommaso Paradiso and Elodie, interviewed by Vanity Fair vice-director Malcom Pagani, expressed themselves for the first time through words and music, becoming protagonists of a live performance in which the audience took part.
Guests were accompanied throughout the evening by Dj Fabrizio Oriani (one of Condé Nast Social Talent Agency's stars), while enjoying cocktails mixed by bartender Alex Siliberto of Pasticceria San Carlo.
www.condenastframe.com
@condenastframe #discoverframe