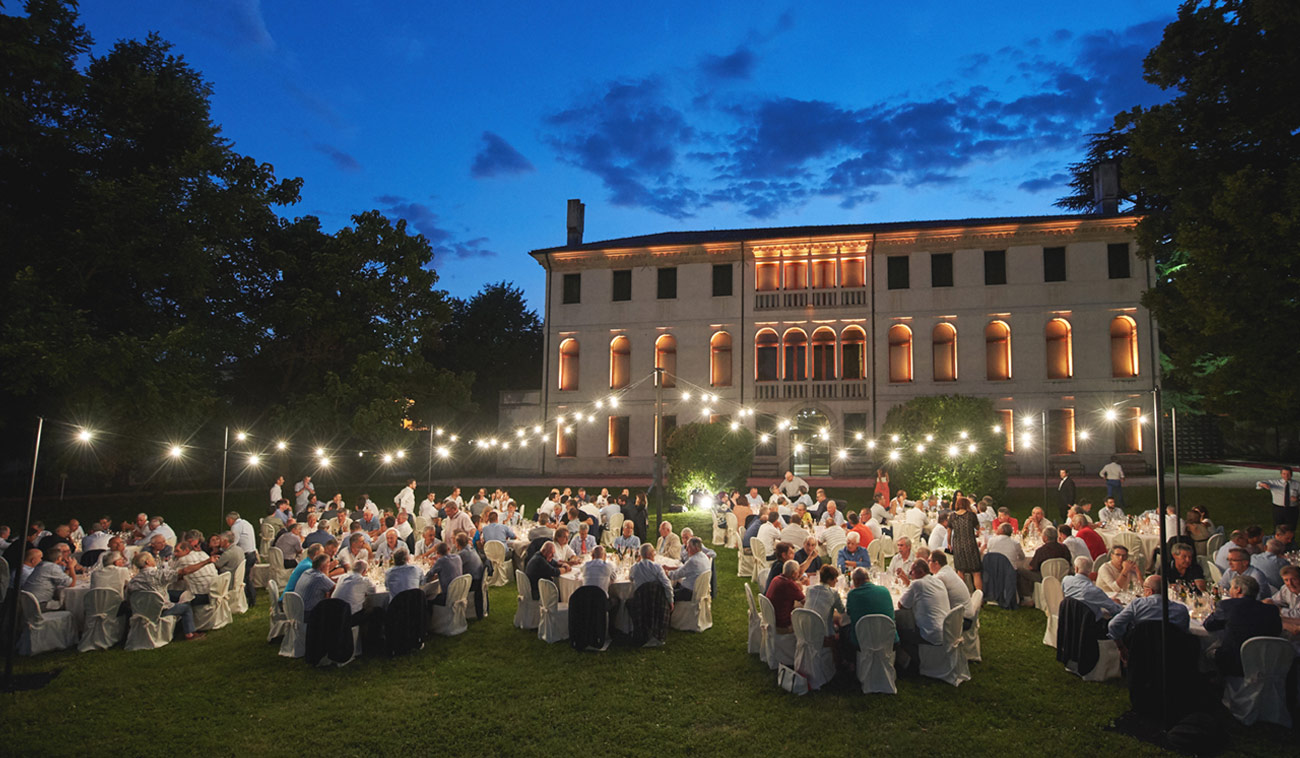 50 years of bubbles (and more) throughout the world!
1968-2018: La Marca celebrates the anniversary of its founding
La Marca was founded in 1968 thanks to the vision of a group of winemakers whose ambition was to develop a territory, that of the Marca Trevigiana, around its quality viticulture. La Marca, which today accounts for 25% of Prosecco Doc and Conegliano Valdobbiadene Docg, has achieved excellent results in terms of turnover and product recognition throughout the world, thanks to its investments in innovation and collaboration with its 9 cooperative wineries (Cantina di Conegliano e Vittorio Veneto, Cantina Colli del Soligo, Cantina di Vazzola, Cantina di Mareno, Cantina del Terraglio, Cantina di Orsago, Cantina di Tezze di Piave, Opitergium Vini, and Vignaioli Veneto Friulani).
The board of directors wanted to celebrate this milestone by meeting with the group's wineries and the company's employees. The event was held on 29 June 2018 in the gardens of the prestigious Palazzo Foscolo di Oderzo, home of the "Eno Bellis" Archaeological Museum.
"This anniversary is a celebration of all our partners in winemaking who tend to the countryside through their daily work, guaranteeing an income for their families" declared La Marca President Valerio Cescon.
Going forward, the company aims to continue pursuing the same winning strategy that has allowed it to establish fruitful partnerships in the main foreign markets, and that resulted in it closing 2017 with a turnover in excess of €131 million.
As the evening came to life thanks to comedian Lucio Gardin, toasts were made with the company's wines, from the more traditional La Marca Prosecco Doc, to the classic still reds Cabernet and Merlot DOC, and the sparkling wines of the new Millage line, dedicated to the millennial generation.