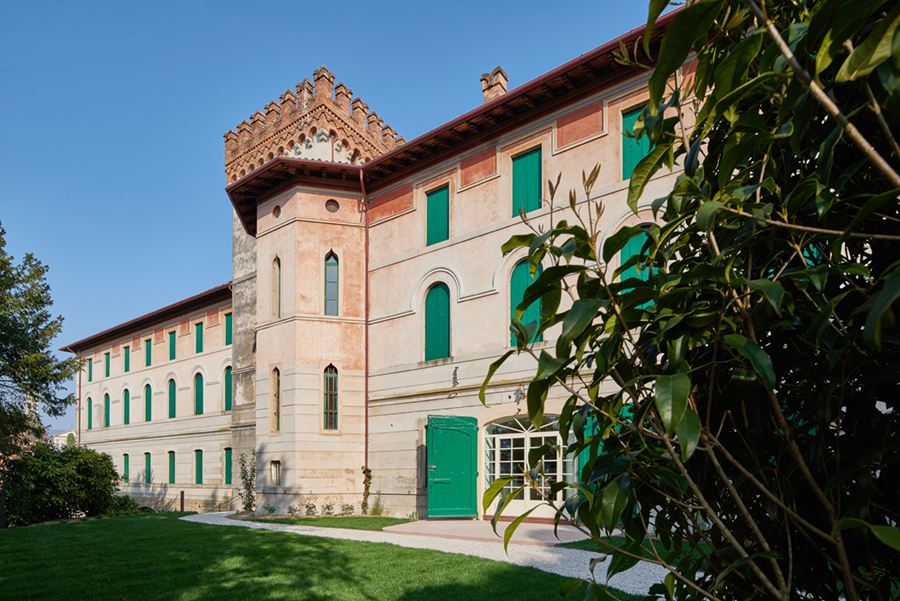 Colle Umberto
Castello Lucheschi
La Marca's headquarters are today located at eighteenth-century Villa Lucheschi in Colle Umberto, where the agricultural buildings of an ancient Benedictine monastery once stood. Its refined architecture and gilding stucco-decorated rooms have long been celebrated. It has undergone various renovations over the centuries, with the addition of cellars, stables and granaries, and was seriously damaged in the early 20th century, when it was used as the Austro-Hungarian command's headquarters during the Great War. Once restored, it fell victim to the same fate in the Second World War.
La Marca
La Marca headquarters
What remains today of Castello Lucheschi's past splendour is a location that has always interrelated with surrounding agricultural landscape. It is a natural amphitheatre in which the gentle vineyards wink at the crenelated walls, offering the viewer a unique and exclusive fresco.